It was 8 a.m. as I stood in the dusty parking lot, the hot summer sun already beating down on my sunscreened arms. I scanned the faces of each hiker as she passed, hoping to recognize any of them as members of my local women's fitness group. Instead of our regular indoor exercise class, we had planned to meet at the trailhead of a 4-mile mountain hike just outside of town.
But no one else showed up.
The clock was ticking and the sun was rising higher in the sky. I figured the hike just wasn't meant to happen today. I mean, by the time I got to the top I'd be melting in the heat. Plus, there was so much at home that needed to get done. My kids and husband were good sports about me going out for some exercise but I felt a little guilty about taking off on an adventure by myself. Anyway, I'd never hiked that trail before and it was probably too strenuous for someone as out of shape as myself.
Somewhere in the midst of self-doubt and mom-guilt, a tiny voice inside me began making an argument in favor of the adventure.     
So I Stopped Being Mom and went on an Adventure
I took a deep breath and charged onward and upward. There was no knowing if the path ahead was going to be steep or rocky (it was both), or if I was going to be strong enough to make it to the top. But I sure as heck wasn't going to let this turn into a missed opportunity.
I set a slow, steady pace and stuck with it, hoping to not burn out before reaching the summit.
Without anyone else to talk with, I had two hours alone with my own thoughts. As I plodded up that mountain I evaluated my progress in meeting life goals, how I can pursue my passions, and where I see myself in 5 years. These are things that I believe are important aspects of my identity, yet I never really put much thought into them.     
What had started out as a fun fitness outing was also quickly turning into a test of perseverance. I was beginning to feel like Super Woman on a mission. If I could just finish this hike, was there anything I couldn't do? I know it's only 4 miles. But for a mom who has really been neglecting her workouts, (and did I mention it was HOT?), this was a big deal.
That's how my Saturday started. If you want to see the hike, it's in the Snapchat Saturday video below. You can also watch last week's Snapchat Saturday video here.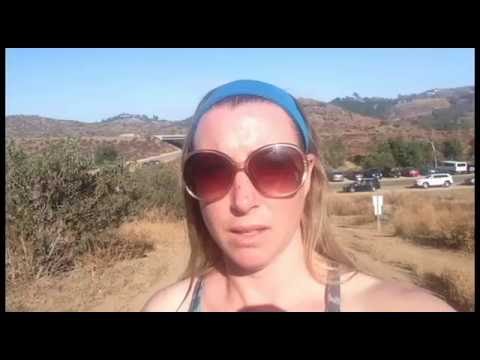 Sometimes you have to stop being Mom, or whatever responsibility it is that defines you, and find your own adventure. Life is too short to miss an opportunity for adventure.
What adventure do you see on the horizon?