There are plenty of learning opportunities to be had by watching educational shows. You can choose to watch a show with your kids and ask thought-provoking questions about the topic. Or an educational show for kids can be a short break for mom while kids rest and learn at the same time. And let's face it- sometimes you just need something for the littles to do while the older kids are working on remote learning. We are homeschooling, and I use these educational shows for kids as sneaky ways to make "screen time" part of school.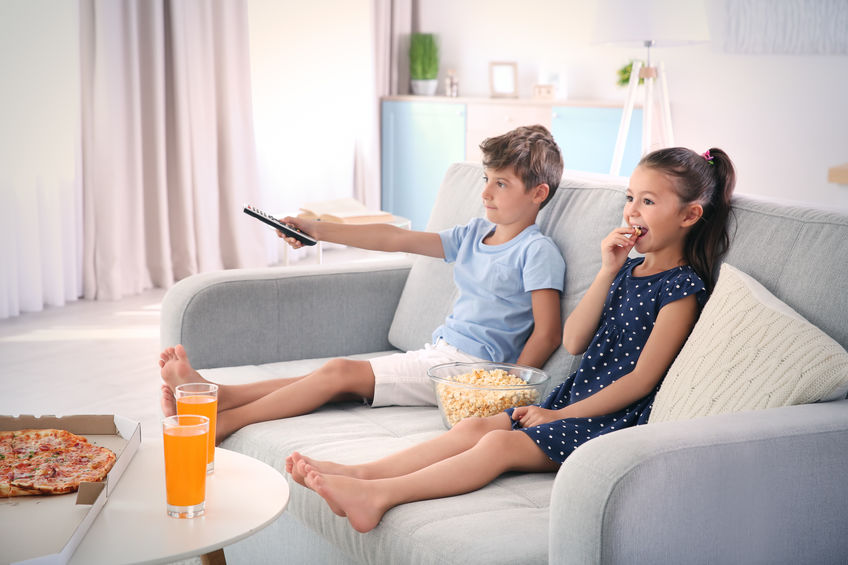 These are mostly streaming educational kids shows, and I've broken them down by the service provider. And here's a tech hack: if you have an HDMI cable, you can plug your laptop in to the TV and stream any of the PBS Kids shows from the pbskids.com website!
Educational Shows for Kids on Netflix
Story Bots (PreK-Grade 2)
Number Blocks (PreK-Grade 2)
Alpha Blocks (PreK-Grade 2)
Octonauts (PreK-Grade 2)
Magic School Bus (PreK-Grade 4)
Charlie's Colorforms City (PreK-Grade 2)
You might also like: 25 Fun Things to do on a Rainy Day with Kids.
Educational Shows for Kids on Amazon Prime
Some of these may require the $4.99 PBS Kids upgrade, which is totally worth it! Don't have Amazon Prime video? Use this link to Join Prime Video Channels Free Trial
!
Daniel Tiger (PreK-K)
Leapfrog Letter Factory/Numberland (PreK-Grade 1)
Word World (PreK-Grade 1)
Super Why (K-2)
Xavier Riddle (Grade 2-4)
Wild Kratts (PreK-Grade 3)
Dino Dana (PreK-Grade 3)
WallyKazam (PreK-Grade 2)
Team UmiZoomi (PreK-K)
Educational Shows for Kids on Disney+
Little Einsteins (PreK-Grade 3)
Wings of Life (Grade 2-5)
Monkey Kingdom (Grade 2-5)
African Cats (Grade 2-5)
Born in China (Grade 2-5)
Bears (Grade 2-5)
Chimpanzee (Grade 2-5)
Educational Channels for Kids on Youtube
Homeschool Pop
Kids Learning Tube
FreeSchool
Crash Course Kids
Peekaboo Kidz
SciShow Kids
Are we missing one of your favorite educational kids shows? Let us know in the comments!
We are a 7 Habits family, which means we build time into our daily schedule to "Sharpen the Saw", balancing work and play. The great thing about educational shows for kids is that they are kind of like school work, but also kind of like playtime or rest time.