Last week I was thrown into the scary world of "parent of teen driver" before I was mentally prepared for it. Logan has always been pretty independent, and he is super responsible. Even more so than me sometimes, ha! I never dreamed the day would come when I was worried for his safety while he was out on his own.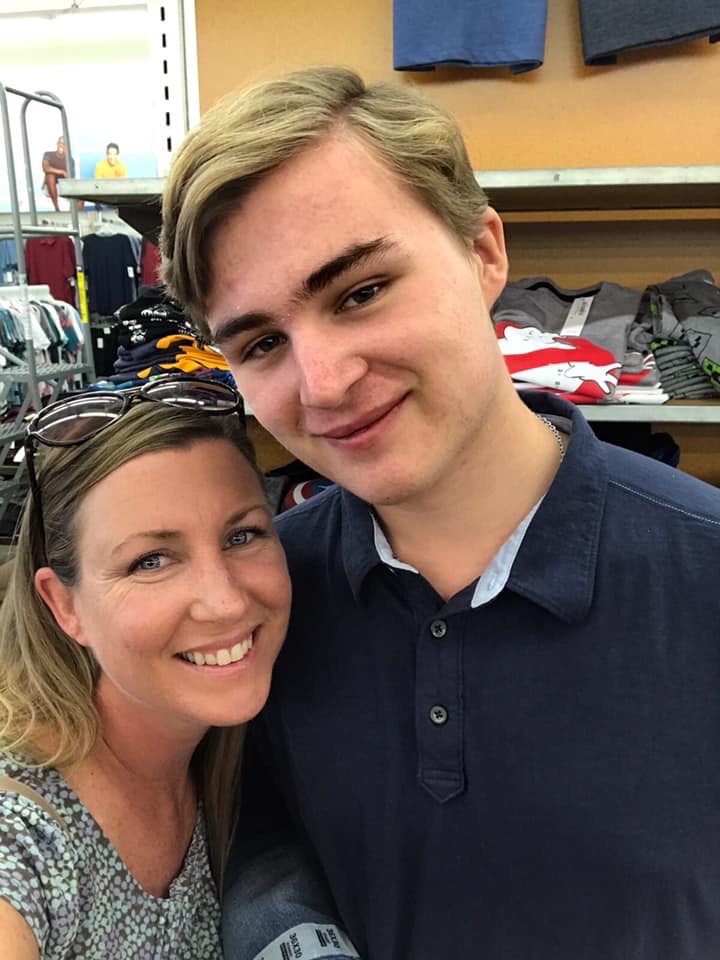 He went out early in the morning to meet a friend at Starbucks. No big deal, right? Starbucks is low-key, and who gets into mayhem before 10 am anyway? It was winter break and I had 3 kids ripping my house apart, so we headed to the park. I didn't have a care in the world. Until the drive home.
As we were coming back into town from the park, we watched as a firetruck went from just driving along like everyone else, to lights flashing, siren blaring, and headed in the direction of where we live.
My first thought was, Oh my gosh my kid is on the road right now.
My heart rate increasing, I took a peek at my PulsePoint app to reassure myself that the emergency couldn't possibly be in the same place as Logan (don't worry, John was driving 😉 That was no help, because there were multiple incidents occurring around town.
All I could think about was the countless times I had gotten myself in a pickle when I had lied to my parents about where I was and who I was with. To be fair, Logan makes waayyyy better choices than I did at his age. Unfortunately, I've had far too much experience in getting away with something I wasn't supposed to do. I have a hard time feeling like I can fully trust my own teen.
It's not just my teen driver I worry about. The road is full of knuckleheads texting and driving or maybe even driving while under the influence. I have a teen driver who pays close attention to the road, but who knows what the people in the cars around him are doing.
I sent him a text and he didn't respond. We got home and he wasn't there. This wasn't necessarily a concern because he was supposed to go back to his dad's house anyway.
And still I was worried…
It felt so helpless but I knew I had to just trust him. Logan knows to wear a seat belt, follow the traffic laws and be a courteous driver. If anything happens to him while he's driving, I don't know what I'd be feeling. But I do know that harping on him because I'm feeling paranoid is not the answer. I took deep breaths and tried not to worry for him, and waited until I heard back.
In the end, everything was fine. But you knew that, right? And I guess in my heart I knew he was ok too. He hadn't responded to my text because he was driving (good job, son!). When he got to his dad's house he checked in to let me know he was there. Whew. All the crises I had made up in my head were averted.
Moving forward, I can't rely on my "I have a good kid who makes good choices" plan like before because I will lose my sanity. My new strategy includes a parent/teen driving contract that holds us both accountable for being safe, responsible drivers. AAA, Geico, and other insurance agencies have free printable teen/parent driving contracts that are pretty good. I decided to go with this one from Varsity Driving Academy. Even though I know we could both easily choose to break our part of the contract, I still think it's a good idea. A teen driver contract sets clear expectations for the new driver. It also holds the parent accountable for modeling the same good driving habits.
I'm sure I'll have plenty more opportunities to worry about my kids in the years to come. Every time they grow, I have to learn to adapt to their independence. I'll accept the challenge gladly. Because being Mom to these 4 cuties is the best gift I could have asked for.