Nothing quite says "summer time" like a day at the beach. When you have the whole day ahead of you and nothing planned except to lie in the sun or splash in the waves… That's a good summer day. Back when I was young and carefree I would just grab a towel and head for the ocean with my friends. Now that I have kids (and a strong desire to avoid skin cancer), I put a little more preparation into beach trips. For short trips I have a grab-and-go summer fun bag that's stocked with our beach essentials. But for longer days on the sand I tend to bring more stuff.
Summer Time Beach Essentials and Packing List
The Basics:
These are the bare bones for a beach trip. They are the minimum beach essentials that I take with me, even though I'm sure I could do without a few of them.
Sunscreen Plan on reapplying after a few hours, so make sure you have enough!
Water Hydrate, hydrate, hydrate! I recommend a large, reusable bottle like the Hydro Flask or the CamelBak.
Sunglasses They protect your eyes from the sun as well as make it easier to see in the bright sunlight.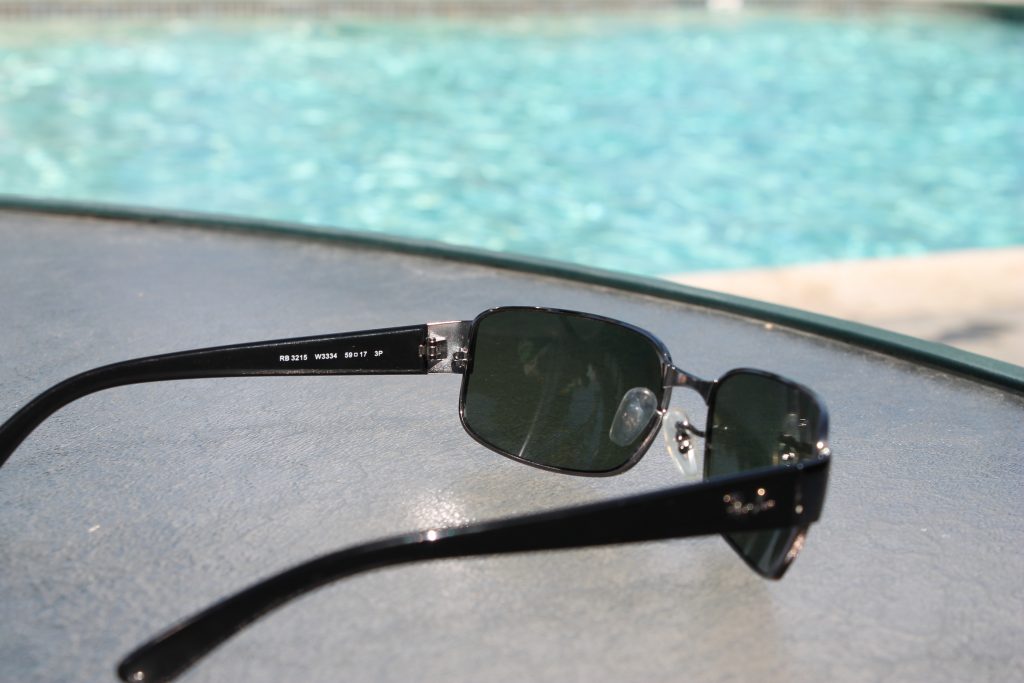 Swim Diapers If you have little ones, you don't want to forget these!
A Snack Trust me, you'll be thankful you brought one. We like to bring a salty snack and a sweet snack, like popcorn and grapes.
Beach Towels Necessary for drying your body and as a blanket in case a nap is necessary.
Good Ideas for More Beach Fun:
A few extra things can really improve the comfort and relaxation on your next trip to the coast. While I wouldn't call these beach essentials, we do take many of the items below with us on our trips.
Cooler with Ice Because who can enjoy hot, sun-baked snacks and drinking water?
Hat Nothing too silly, just a little more sun protection for your face. Like this trendy Panama hat.
A Cover Up I wear a sundress on beach trips so when I head to the taco stand I don't have to pull on all sorts of clothes. Maybe I'm old-fashioned but I was raised that it's good etiquette to wear something over your suit if you go walking around.
Sand Toys Be sure and choose a variety of sizes for making sand castles, catching sand crabs, and toting seashells home!
Hoodie If you're going to be at the beach as the sun goes down, it will get chilly. Bring a loose-fitting sweatshirt that you can zip up or pull over your beach attire.
Beach Umbrella This is one of my must-have beach essentials. I love to sit in the shade and watch the waves. Last year we invested in a 10-foot canopy. Everyone was so happy to get a break from the sun every now and then.
Beach Chairs In my book, chairs are just as important as an umbrella. 🙂
Shovel For digging massive holes or sand castle moats.
Baby Powder To get sandy feet clean before entering the car. Although, to be honest, we've never tried this trick. Our favorite beaches have "rinse-off" showers near the parking lot. If you're headed to Southern California, check this list to find a beach with a shower!
Mesh Beach Bag For those who want to carry all the things but leave the sand at the beach. I've used this one for going on 4 summers now (we have the blue one). It holds enough stuff for this family of 6, no problem.
A Waterproof Wet Bag These are great for keeping cell phones away from the sand, storing car keys, wet swimsuits, etc. I love the super cute designs on these bags.
Boogie Boards SO MUCH FUN. I don't care how old you are, it's impossible to frown while riding a boogie board. Get a Make sure you use the leash so your board doesn't get carried off by a wave!
Loose, Comfy Pants After a long day of beach fun, you're going to feel a bit… chaffed. It feels oh so amazing to yank off that sandy suit and slip on a comfy pair of pants as the beach day comes to an end. I like these linen pants the best only partly because they're named after the city I grew up in. 😉
Cash and Coins Parking meters are usually up-to-date with credit card readers, but you never know. I like having cash on hand, but that might just be me.
Leave it at Home
There are some things that regular beach goers don't bring with them:
Portable speakers Not everyone wants to listen to your music, dude.
Glass bottles That's a big no-thank-you to finding glass shards in the sand!
Trash Ok, you can't realistically leave trash at home. But please do respect the beaches and use the trash cans or pack your garbage out with you.
As far as beach essentials go, this is a pretty basic list. We try and travel light because you can almost always count on having to walk pretty far from the car to the sand if you go to the beach during the summer. See anything missing from my list? Please let me know and I'll add it to this post and the printable beach essentials packing list too!
I highly suggest you check out our post on how to have a fantastic beach trip with kids for more tips on making it a great beach trip with your family.
Be sure and grab your free printable beach essentials packing list. Print it out and keep it with your beach stuff so you can be sure you've got everything you need for a fantastic day of sun, sand and waves.