Is it me, or did this past week just fly by? The first full week of 2016 was full of fresh beginnings for me as I prepared to go back to work after the Winter Break.
Going back to work is always hard for Mama. It probably doesn't help that I spent my lunch break on Monday watching old iPhone videos of my little guys. For some reason I even have a NINE-MINUTE video of Logan explaining some Minecraft thing to me. *yawn*
This one brought me back to last year when the girls were just over 2 and learning to talk. Madeline's love of books started early!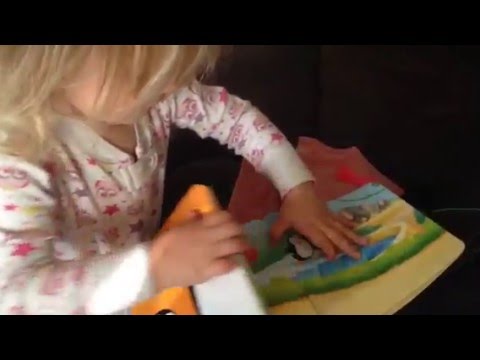 My classroom (along with the rest of our academy) was moved to a new-to-us building during the break. This week the students worked on homestudy projects while the teachers unpacked and set up shop. We all gave our rooms cute little names, like the kindergarten "cottage", the third grade "greenhouse" (the teacher is super eco-conscious) and the playground is "the backyard". The academy has always had a homey feel, and we hope to maintain that in this new building. I'll be teaching from 2 veeeeeeeery tiny rooms. It was hard not to use negative names like "the shoebox" or "broom closet" for my small classrooms. I'm still working on that attitude thing 😉 Why they thought it would be any help to give me 2 rooms is beyond me.
John and the little guys came in to help. Well, John helped. The little guys made a huge mess everywhere they went. They got into the balls and crayons and pulled books off the shelves and ran into other teachers' rooms while they were trying to get organized.
Because we are a charter school, we don't have things like a maintenance team or facilities department. We use husbands, parents, neighbors-whoever we can find to lift the heavy stuff, install whiteboards, and move furniture. I am so thankful for my husband! When you have a teacher in your family, you have to be flexible about your wife working nights, weekends, and asking for you to help cut out laminate or hang bulletin boards. John has always been super supportive of my needs as a teacher.
This is the front office where John helped hang a very heavy cabinet . The ladies are going with a beach theme. They have another little decal like the "Dunes<–" one you see here on the cabinet, only it is an arrow pointing to the direction of the beach. The cool thing is, you can almost see the beach from here!
You can see parts of my rooms in these pics. I decided to call this room the "back room" because it's on the back end of the building. Maybe if I come up with some pretty decor I can name it after that. This room will be used for instruction and desk work.
This is the front room, which I'm calling either the "reading room" or the "nook". I'm using this room for centers, carpet time, and reading activities. I have personal whiteboards and clipboards so we can do some writing activities in there as well.
The walls are pretty bland. I didn't put up any bulletin boards, I'm still getting a feel for how I want it to look. Any ideas for cheap, DIY decor?
I work, like, 3/4 mile from the beach. 2 days this week I went down to watch the waves on my lunch break, just to detox and unwind from stress.
Speaking of fresh beginnings, we had a really rainy week. The San Diego area doesn't get a lot of rain, so 3 days in a row of it really freaked people out, haha! We need it though. We've been in a drought since I can remember. I was able to get this pic in between downpours. BTW are you following me on Instagram yet?
John took care of dinner a few nights this week, freeing me up to spend some quality time with my little ones. Baby John is still getting over a runny nose thing, but I managed to get a few boogie-free pics of him. 
On the agenda for next week: Officially returning back to teaching! I'll also have to come up with a fun family activity to give me something non-work-related to do.