As I looked back over the year in my Facebook and Instagram photos, I was blown away with how many wonderful memories we made in the last 12 months. My silly little ones sure kept me busy!
There are 3 ways I found my best memories of 2017:
First, I went through my Facebook page and searched my photos for my favorite events. This was the most accurate way to find our family's best of times, but it did take the longest. 
Then I went to www.2017bestnine.com and let the website find my most-liked Instagram photos from 2017. These included some great memories, but also some that got a lot of likes and comments because the caption told of the difficult challenge I was facing at the time. The photos sure are cute, though. Lots of pictures of the twins, haha! 
Finally I used my Google Photos app on my phone. There is an "assistant" in the Google Photos app that makes a video out of your still pictures. The assistant made an adorable little movie called "smiles of 2017" and these were definitely my favorite memories of the year. You can watch the video below, and make sure and subscribe to our YouTube channel to catch new videos when they're released!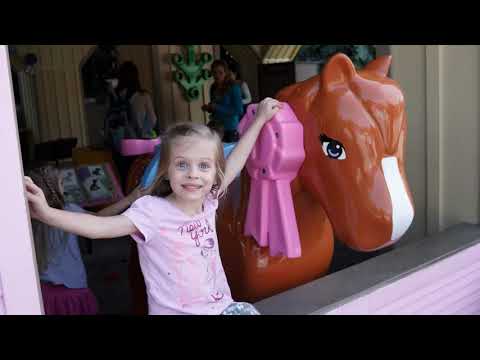 Some of the highlights of the year were:
Celebrating Easter at my parents' house  

My awesome, no-kid, just-mom getaway to a blog conference in Orlando, and then another one in Las Vegas!
Movie dates with my kids. I went with my oldest to screen Home Again, Pirates of the Caribbean, and Coco. The girls went to their first movie at the theaters and saw My Little Pony the Movie. 

Summer time park dates, play dates, and outdoor adventures
Our annual trip to Bates Nut Farm for pumpkin picking and carnival rides. Yippee! 
Reflecting on the good times sure is a wonderful way to wrap up the year in a nice, neat bow. I'd love to read about your best memories of 2017 in the comments section below!
Wishing you a new year in 2018 full of blessings and joy,
Nikki