This post is sponsored by Mercury Insurance and Socialtyze. However, the opinions expressed are my own.
As kids grow older, it's so exciting to watch them turn into young men and women. Then they turn into teenagers and start talking about driving, and suddenly growing up is downright terrifying to mom and dad. I wish I could just wrap my teenager in a bubble, but that's not reality. He can't wait to start driving, which is why I've got to start preparing him to be a safe, responsible driver. Thankfully, Mercury Insurance and the California Highway Patrol have partnered up with the Anaheim Ducks in the Drive Safe Challenge, giving teens the information they need to be safe behind the wheel.  
The Mercury Insurance Drive Safe Challenge Event
Last weekend Logan and I attended the Drive Safe Challenge event at the Honda Center, hosted by the Anaheim Ducks. Friendly CHP officers, along with our feathered friend Wild Wing, helped to create an environment where safe driving is the cool thing to do. The teens attended two valuable safe driving learning experiences: a behind the wheel training, and classroom instruction on how distracted driving can change lives. 
Behind the Wheel Training
Teens, with their permit or driver's license in hand, went behind the wheel of a real car to test their skills driving during various hazardous conditions. Accompanied by a trained driving expert, they got a lesson in driving with distractions, in the rain, or other road challenges. Then they practiced safely driving a real car in each different scenario. This hands-on experience was so beneficial for these teens, who probably haven't put much thought to driving in inclement weather prior to the event.  
Lessons Learned from Unsafe Drivers
In a classroom setting, teens and parents learned and just how much one person's unsafe driving can affect a whole community. California Highway Patrol officer Jim Bettencourt led us through the Start Smart presentation, showing us videos of stories from people who have lost a teen. Powerful testimonials from parents and friends, and images of crumpled cars on the screen, really send the message of how much your choices can negatively affect others. But the emphasis was not just on teen drivers. He gave parents a thorough explanation of a parent's rights and responsibilities and the parent's role in teen driving. Some accidents could have been prevented if parents had enforced the rules of a teen's provisional driver's license.  
Logan and I were deeply moved by this presentation. A few times, he and I both were on the verge of tears. These were just regular kids, not prone to drinking, driving or violence. They just made a simple dumb choice, like texting while driving or having a bunch of friends goofing around in the car while they were driving. And somebody paid with their life for that choice. It's pretty scary.
As a parent, I feel better informed about how to parent a young driver. Before the #DriveSafeChallenge, I hadn't realized the peer pressure that teen drivers and passengers may face. Logan was deeply affected by the testimonials of grieving families, which I know is kind of like scaring kids straight. But I don't think we should beat around the bush about this kind of stuff. Kids need to know that dangerous things can happen if you don't drive safely. To quote one of the moms from the presentation, ""When you're driving and you have friends in the car, that is somebody's most prized possession." What a powerful statement for teens to hear! 
Here's a short video on our experience: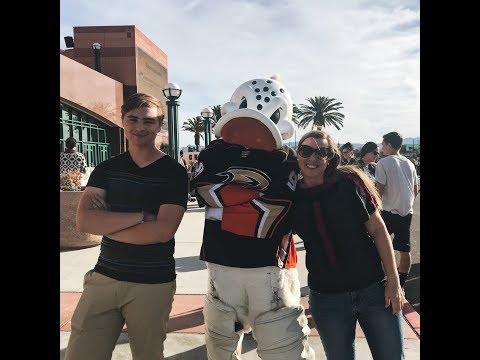 Mercury insurance and the California Highway Patrol didn't leave anything important out. They covered unsafe driving choices like having too many friends in the car, drinking and driving, texting and driving, making unsafe lane changes, or being too tired to drive. You can find out more about the quality care and service of Mercury Insurance on their website, or follow Mercury Insurance on Facebook  to stay informed of driving tips and advice.