Our family started using a monthly budget about 3 years ago and I can't say enough about how much it has improved our lives. Money is one less thing for us to stress over, which means as husband and wife we have one less thing to argue over! 22% of divorces are a result of money issues. Therefore, not having money issues between you and your spouse gives you an advantage in your relationship. Even if you're not married, it's obvious that money can really tear people apart. I've taken courses and read books on managing a household budget, and these are some of the best budgeting tips that can keep you on track.
Budgeting Tips to Keep You on Track
First off, I need to clarify that a budget is a list of expenses that can be paid for with your monthly income. A budget includes frequent, recurring expenses, like groceries and mortgage. A successful budget also covers expenses that don't occur often, like back to school shopping, birthdays, and Christmas. Check out my budget plan, which guides you through setting up a successful budget.
Set Financial Goals
How long do you want to work? The legal retirement age is 65, but unfortunately many older adults can't afford to retire. They're having to work well beyond the age of retirement or learn to live on significantly less than they are accustomed to. People who set goals, and write them down, are more likely to see achieve those goals. It's one thing to say, "I want to retire when I'm 60." It's another thing entirely to take action on that goal. Some examples of financial goals might be
-Pay off your home or credit card debt
-Fund a retirement account
-Save for your child's college education
-Enjoy nice vacations and travel more
Some of these can be paid for with credit. But do you still want to be paying off credit card or loan debt when you're retired?
Know your Income and Live Below It
One similarity among people who don't have to worry about money or their financial future is that they typically live below their means. Living below your income doesn't mean you can't have nice things. It means that you save proactively in case of an emergency, so unexpected vehicle repairs or vet bills don't cause financial strain for your family. Probably one of the best budgeting tips I learned was the importance of creating an emergency savings fund. Every month, part of our budget includes adding to this fund.
Find an Accountability Buddy
If you're not married, find a relative or friend who can support your decision to live on a budget. Share your financial goals with the person. Ask him or her to check in with you periodically and see how you're doing with the budget. If you are married, this needs to be your spouse. You should both agree on financial goals and be on board with living under your income in order to meet those goals.
Set Shopping Limits
Some budgeting tips may leave this one out, but I have found great success in setting shopping limits.
Before entering the store, have a list of what you're going to buy and stick to the list!
Your shopping list should be covered by an item in your budget, like clothing or groceries. Check out these 18 ways to save money on groceries for more budgeting inspiration.
The danger of "Stocking Up": Beware the temptation to stock up on items unless you know they will get used and you can afford to spend less in the future to offset the cost. For example, let's say there's s a great deal on pasta and you have a coupon, so you buy 20 boxes of pasta and go over the weekly grocery budget. This is fine, if 1) for the next few weeks, your family eats a lot of pasta, and 2) that money comes out of the future available funds for groceries, so the next week's grocery bill should be lower.
Related: How to Shop for Healthy Food on a Budget
Write Prices Next to List Items
This budgeting tip helps me get through Target without checkout-counter price-shock. Because, I'll be honest, sometimes I write vague things on my list like "makeup" just so I can add more to my cart without guilt. Small purchases like makeup and accessories can hide in the cart so I don't really feel like I'm buying a lot of stuff. But then when it's time to pay, I'm shocked to learn how expensive the shopping trip really was! As I go through my list, I write the price of each thing next to the list item. I mentally add up my cart's total as I'm shopping. This makes me think twice before adding unnecessary things to my cart.
Acknowledge your Weaknesses
Target is my weakness. Also, Ikea. The best way to keep from being tempted to shop is to not go shopping in the first place, right? This is easier said than done, I know. But if you know you always spend too much at Costco, maybe you shouldn't go to Costco. Send your spouse or shop online.
Have a Plan
Before you're paid, set your budget. Do this at the end of a month in preparation for the month ahead. It's never too late to set a budget. If this is the middle of the pay period, you can set a budget based on what you have left. Try the budgeting free budgeting app Every Dollar, and check out this post for one you can make yourself.
Don't Quit
Give yourself permission to make mistakes. If you blow the budget one month, try again the next month. If you're consistently going off of your budget, you may need to think about why and make some adjustments.
Don't Charge
Putting a purchase on a credit card makes it cost more in the long run, thanks to interest and annual fees. Nobody likes to hear it but one of the top budgeting tips is to stop using credit cards. Charging is simply spending money that you don't have.
Instead of Spending on the Kids…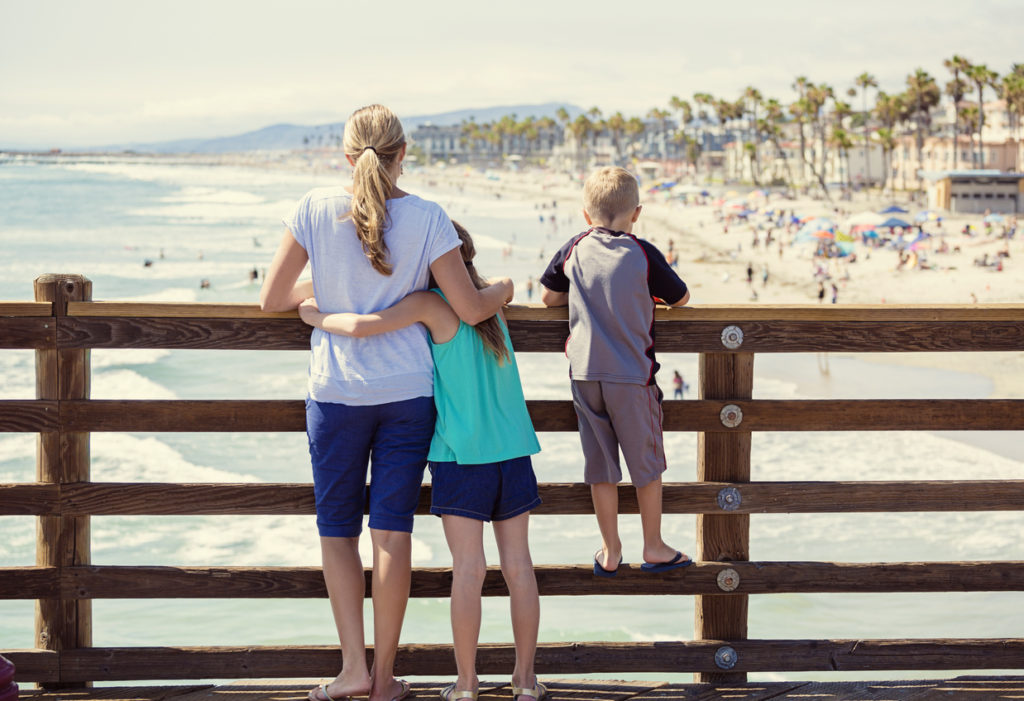 My girls' school had a book fair a few weeks ago, and I totally blew it with over-spending. I told myself that the money goes to support the school and argued that I'm encouraging my kids to read. But the reality is that I spent WAY more on a few books than my conscience can justify. Instead of spending on the kids. I could have shown them that I love them and think reading is important in so many other ways. I could have bought a few books for the school from Amazon. I could have taken my kids to the library and borrowed books. I could have sat and read with them every night (full disclosure: I don't do this). Before spending on your kids, no matter how virtuous the excuse, think about alternative ways that you could give them what they really need.
After reading The Millionaire Next Door, I realized that self-made millionaires almost all had one thing in common: They set and stick to a monthly budget. In my case, I'm honestly not trying to achieve millionaire status. Money is just not that important to me. But I do want to have nice things, travel, send my kids to college, and pay for their weddings. These are the budgeting tips I use to keep myself on track, and I hope they help you in your money-saving journey.
You may also enjoy these posts: