This post was sponsored by ALDI as part of Influencer Activation by Influence Central.
Warm weather is here and that means pool parties, park days and backyard grilling! I hit up my local ALDI store that just opened and got a boatload of great groceries for a great price. For more on that, watch my ALDI haul video below or click here to be taken to YouTube.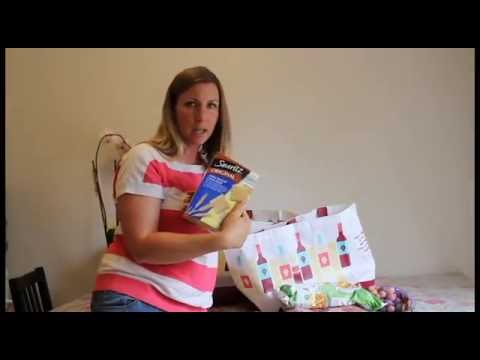 With finals and report cards and classroom cleanup keeping us busy, we're totally off of our regular weekly meal planning schedule right now and I ended up going to ALDI to buy the things I was going to use for dinner that night, which was a total shock to my type-A planner personality. I usually know days in advance what I'm going to make for dinner. Everything worked out fine though because, I'm not kidding, when I got to ALDI, two nice ladies greeted me at the door. They showed me around and directed me to the sections of the store I needed, which really sped up my trip. That's some special treatment that I could get used to!  
I had a list in my head that I was attempting to go off of, but everything looked so good that I strayed from that "list" just a bit. 😉 Ever since I went to the WOWSummit hosted by Green Moms Meet last October I've been trying to bring more healthy, organic food into my home. Let me tell you, ALDI has got you covered on quality organic pantry staples. The prices for their SimplyNature® organic line and liveGfree® gluten-free products are even competitive with what I pay at the big-name grocery store for national brand, not even organic products. 
Here's what I got from ALDI for our backyard grilling:  
Fruit, vegetables, crackers, cheese, meat, treats… All at affordable prices and great quality.
Our car broke down Sunday (bummer) so I was working from home for a day. Since John is finally done with school until August, we had a relaxing family night of backyard grilling.     
As it turns out, I thought I knew a lot about grilling, but there were a few things I wasn't too sure about. Like why you shouldn't grill your food with the lid up or why you should marinate your meat before grilling it. I did some research and put together what I learned in this handy infographic.   
Our dinner was delicious. Because John and I had a hankering for red meat and the little guys can't chew steak all that well, we did the thing that I usually avoid:  We made dinner for us and something different for the 3 little ones. They enjoyed Fit & Active® Crinkle Cut French Fries, bell pepper with SimplyNature® Organic Hummus dip, 2 itty bitty pieces of squash and a teeny, totally normal-colored potato (trying to get them to ease into trying new foods, per my own advice). Logan, John and I filled our bellies on delicious, perfectly ripe grilled squash, tender tri tip, and the cutest little bite-sized potatoes.
ALDI stores are exploding all over Southern California but they've been in the U.S. for 40 years. They offer low-priced, ALDI exclusive brands like the SimplyNature® product line which is free from over 125 artificial ingredients and preservatives, as well as household staples like toilet paper, toiletries, and pet food. If you're in the San Diego, Imperial, or Kern county areas, I highly recommend you check the ALDI website for a new store in your area. You're going to love the quality products and great value at ALDI. 
What are you looking for in a grocery store? Convenience? Low prices? A variety of organic and gluten-free products? I bet ALDI has it!