This post was sponsored by a2 Milk® as part of an Ambassador Program for Influence Central. I received complimentary products to facilitate my review.
You guys, I can't believe it. I am only two weeks away from summer vacation.
I've been teaching for nine years, but these last four has been getting progressively harder. I've changed grade levels every year for the last four years, which means creating everything from the ground up: lesson plans, projects, centers, homework, weekly newsletters. Working  nights, weekends, and holidays. Grading papers during my son's baseball practice. I've been working my tail off for four years and I have to say if anybody deserves six weeks of summer vacation, it's this girl.
Well, maybe my husband could also use a vacation. He's also been putting in a lot of extra hours as a full-time student, part-time bartender, and part-time stay at home dad. I really got lucky when I married him because I don't know a lot of ex-Marines who would go to the extent that he does to keep our family and home running smoothly.
In case you're wondering, no, we don't have plans to go anywhere. We'll probably check off a few things from my list of favorite staycation ideas. We live 30 minutes from gorgeous Southern California beaches and an hour and a half from breathtaking mountains interwoven with trails. Only two weeks of my vacation are paid but who cares? When the weather is gorgeous and you're all together with your family, all that matters is that everyone is having fun and spending time with each other.
I recorded a little bit of what our time at home looks like around here. Mommy cleaning, kids going nuts, baking… You know, just the usual family togetherness. 😉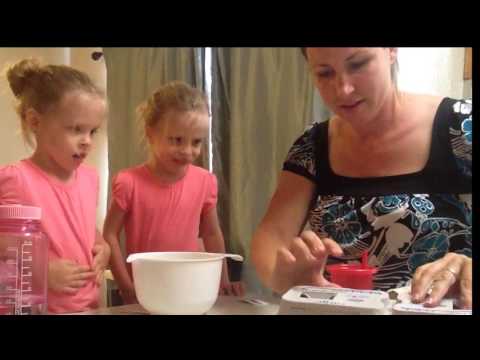 I'm not much of a big drinker. After a long day I like to sit back on the couch with a few chocolatey cookies and a glass of cold milk. I hear the healthiness of the milk offsets all the calories in the cookies. 😉
As an ambassador for The a2 Milk Company™, I've been enjoying milk from specially selected cows, which people who experience tummy troubles or Post-Dairy Digestive Discomfort may find easier to digest. While I do love me a nice glass of vanilla flavored soy-based milk, it's just not the same as cow's milk. Not to mention the fact that a2 Milk® contains 6 times more calcium and 8 times as much protein as almond beverages. These a2 cows naturally produce milk free from the A1 protein that has been found to cause tummy troubles.
I posted recently about Happy Tummies with a2 Milk® and where to find it in stores. If you visit their website you can find out how to get free a2 Milk® or maybe even win a trip to Australia! I've already entered as many times as I can for one day but you can be sure I'm going back for more daily entries tomorrow.
Until then I'll enjoy my milk and cookies before bed. I'll take my cookies with a2 Milk®, the way mother nature intended milk to be!